At Elite we take parking lot striping very serious. We understand how it can be the final service on top of a new seal, concrete or asphalt project. When done correctly, it can really give your parking lot a professional finished look. When done wrong, however, it can have the opposite effect. That's why we use state of the art parking lot striping machines and the best quality parking lot striping paint and products available on the market. Furthermore, we only send out highly skilled employees who understand important factors, such as the ability to communicate with the customer, parking lot striping specifications the ability to read blueprints, and the experience to make important decisions on the job. Take a look at our services below and give us a call if you have any questions.
Line Striping is a general term used to explain these items. such as lines, stencils, curbs, crosshatching, handicaps etc. There are many terms that relate to our industry. Here is a list of some of the terms that we traditionally referred to as parking lot striping:
Line Striping | Line Painting | Line Marking | Parking Area Marking | Parking Lot Marking | Parking Stripes | Asphalt Line Painting | Painting Stripes
Line Striping Services Offered
Line Painting

Line Striping is more than just painting some lines in your parking spaces. When properly done the area should be measured and mapped out for proper use of the space to eliminate traffic jams, or fender benders in your space. At Elite Asphalt Maintenance we take striping very seriously creating a clean and professional finalized look. We use state of the art equipment ran by our experts whom understand the importance of a line striping project starting with proper preparation of the area to the adequate spacing needed for a function space while complying with Americans with Disabilities Act (ADA).
Curb Painting
Handicap Striping
Stencils & Markings
Michigan Parking Lot Striping Projects
Throughout West Michigan Elite Asphalt Maintenance has done many line marking projects. From parking lot striping layouts to curb painting, handicap A.D.A compliance.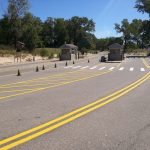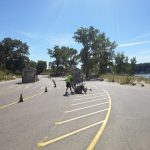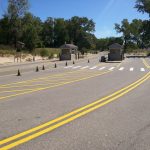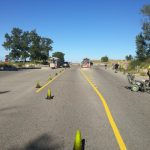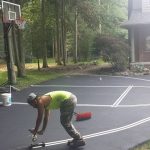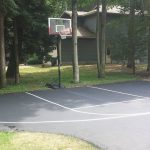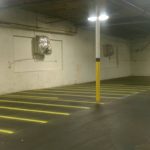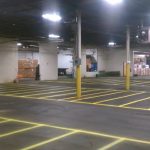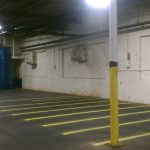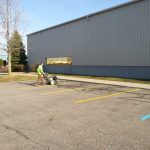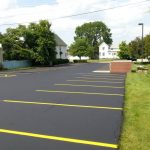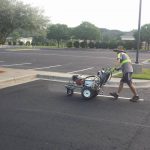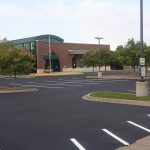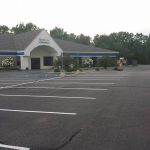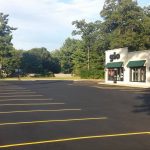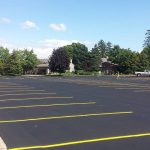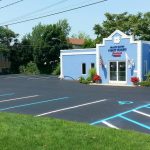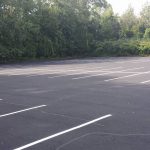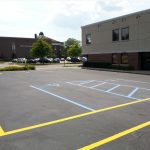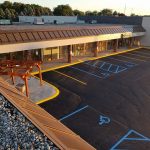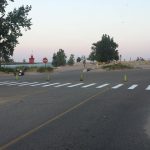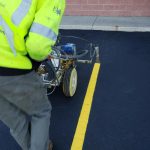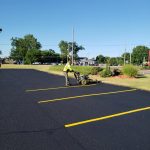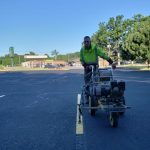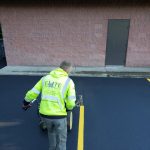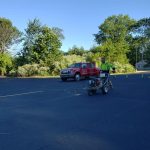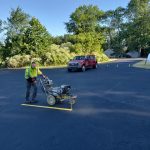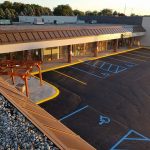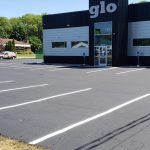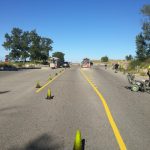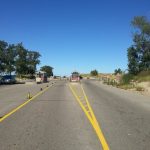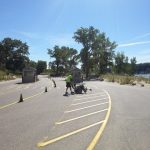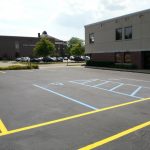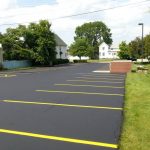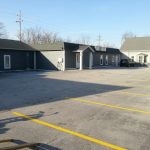 Here is a partial list of some of the project types we have worked on
• Warehouse Striping
• Parking Stall Striping
• Parking Structure Striping & Painting
• Church Striping
• Commercial Markings
• Industrial Markings
• Trucking Facilities
• DMV Markings
• Cross Walk Striping
• Custom Striping
• Plus Many Others
RAIN OR SHINE
Elite Asphalt will come to you to measure your project space to give you the fairest price possible to seal coat, repair, crack seal, or stripe your project!